Click on any of the thumbnail images below to see the pictured Lucky 7 Seven Sided Poker Table feature pop up in the gallery with caption.
Each side has two chip racks, two drink holders- one for bottles, one for highballs or an ashtray, a recessed card well with sloped card/chip slide. All molded right in. Noting to lose, nothing to break. Wipe to clean.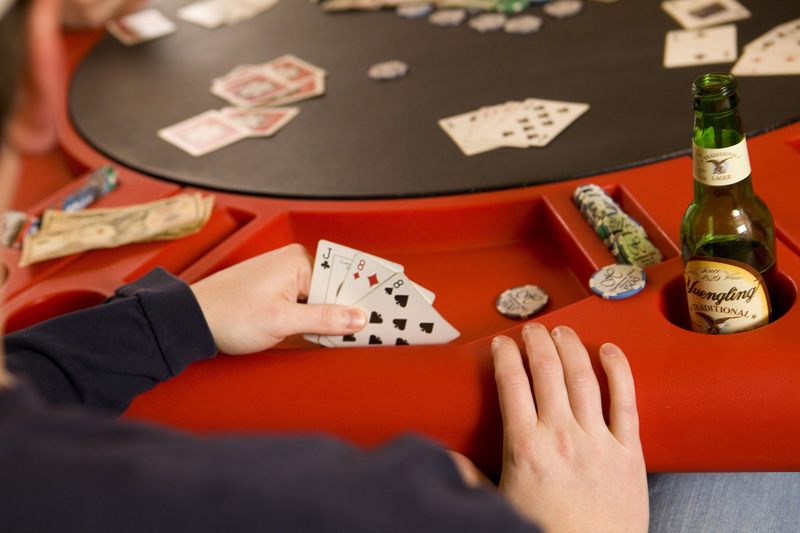 This tables gives you a home field advantage!
The extremely durable Lucky 7 Seven sided poker table also touts its extremely durable Polyethyelene construction, which will provide years of poker and gaming fun! The innovative polymer construction and all weather components of the Lucky 7 Seven sided poker table allows you to play indoor or outdoors!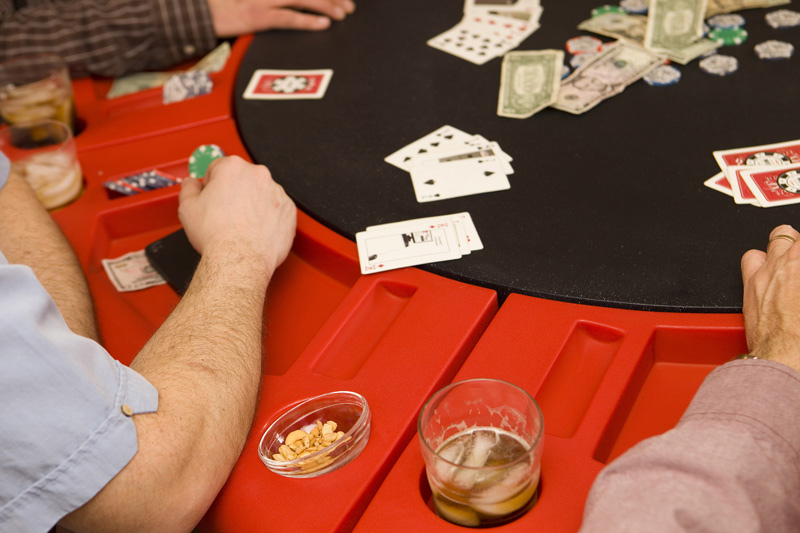 Plenty of Room at the Lucky 7 Poker Table. No crowding your neighbor or getting too close to his bad luck!
This table keeps you WINNING!
The seven spacious sides of the Lucky 7 poker table keep you winning! Keep your winnings in tact with the 2 molded in chip racks, while keeping your hand protected in the recessed card well, chip/card slide tray. This isn't that low end crap, your annoying co worker brought over one time, this is the real deal. Weighing in at nearly 150 pounds fully assembeled, this baby won't tip, lean, rock or flip over when you go all in on that pair of three's!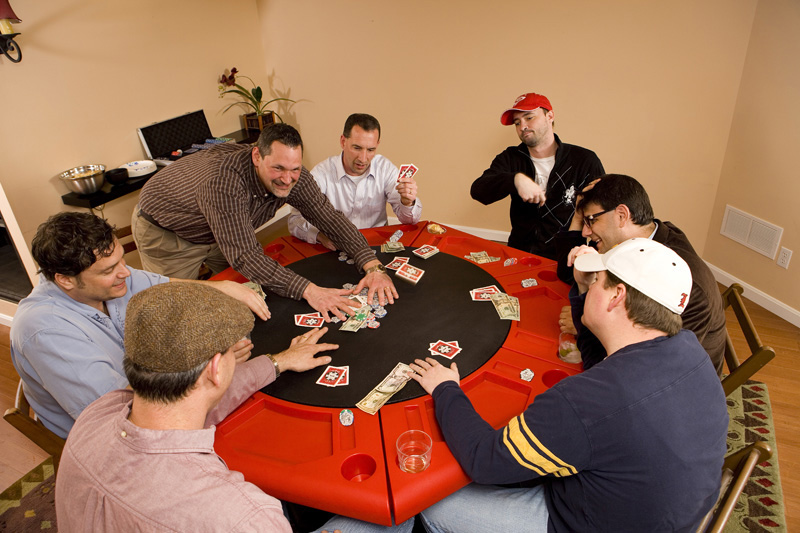 Win big every game with the Lucky 7 poker table!